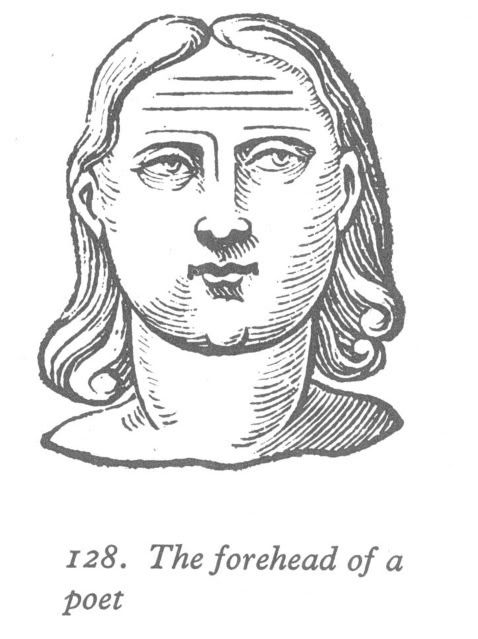 The following two events are not to miss:
The Corresponding Society Presents a Birthday Party
Saturday, March 27
7-9pm
at Unnameable Books
600 Vanderbilt Ave (at St. Marks), Brooklyn
This is a birthday party. There will be cake; the cake might be an inedible metaphor. There will be a triad of queer writers. There will be a confusion of forms, a conversation in problems, a bunch of shapes with sharp edges but lacking boundaries. The Corresponding Society presents a fun time in the basement of a bookstore, a queer party of documents on Lonely Christopher's birthday, a parade of monsters and glamour galore. Let them eat the alphabet.
Featured Readers:
Marc Andreottola has been published in Lifted Brow, Ganymede, Killing the Buddha, 2010 Wilde Stories, K48, Dennis Cooper's anthology of new writers, Userlands, and elsewhere. He had a play in the 2008 NY Fringe Festival that Time Out NY called "sick and bizarre". He has an CDR of his electronic music being released by the Houston label, Disaro, under the name, Fostercare. He also does occult video art, which has been shown in Brooklyn, France and Minneapolis.
Ryan Doyle May's work has appeared in Almagre Literary Journal, Guilty As Charged, Bombay Gin, and Ganymede. His chapbook, The Anatomy of Gray is forthcoming on Corresponding Society Press. He has MFA in Creative Writing at The New School and blogs at thereckoningroom.blogspot.com.
Lonely Christopher is the birthday boy.
With! Master of ceremonies Rachel Levitsky (Under the Sun, Neighbor) and other birthday surprises!
The Institutionalized Theater Presents an Evening of Superstition and Intellect
3 New Plays! 3 Nights only!
The Jalopy Theater
315 Columbia Street
Brooklyn
"Reverie of the Succubus" by Jody Buchman
"Endymion Dreams the Moon" by Lonely Christopher
"Fingertips of the Vital Blackbirds: A Ballad" by Robert Snyderman et al.
March 28, 8pm
March 29, 7pm
March 30, 8pm
$5
Three new plays by the founding members of The Institutionalized Theater. The works share a commonality in the exploration of poetics, consciousness, superstition and intellect, but differ greatly in aesthetic and function.
The first, "Reverie of a Succubus," by Jody Buchman stars a castrated witch doctor. Passion, delirium and magic are confronted in this hallucinated poem. This play stars Jody Buchman as Pretty, and Lauren Buxten as the Succubus.
"Endymion Dreams the Moon" by Lonely Christopher is the second play. In this play some winsome teen poet insomniac (Andy Egelhoff) likes writing verse in the margin of wakefulness and dreams but lately can't get a grasp on his surroundings as a pushy stranger (Simon Dooley) arrives memorializing his good looks and refusing to leave him alone. The stranger pronounces on matters of temporality, love, youth, and beauty, but might be a stalker obsessed with the confused kid. The truth threatens to emerge in unlikely places: a dream, outer space, and a hospital room in New Jersey.
Lisandre Whitty and Robert Snyderman wrote and will direct "Fingertips of the Vital Blackbirds: A Ballad" The Vital Blackbirds will be a drawing and a map of notes. Noisy souls within mute consciousness. Will take place within a traveler's satchel. Will be the worn of the travel-worn satchel. Tales told from first-hand and second-hand experience. Will be a resistance to patience and to impatience. Will be North American. Will tell of a journey that did not end. The play features Actors/Musicians: Gabrielle Doyon-Hanson, Fareed Sajan, Chanelle Bergeron, Lisandre Whitty and Robert Snyderman
The Institutionalized Theater was founded in the year 2007 by Jody Buchman, Lonely Christopher, and Robert Snyderman. The concept behind the project was to provide a venue for young creative writers to explore a theatrical grammar developed from their emerging poetics and formal perspectives. The company was born at the Pratt Institute and operated turbulently under that academic rubric through several on-campus productions that became instant scandals and celebrations. Institutionalized programs have also appeared at the Bowery Poetry Club (including Today's Vengeance by Robert Snyderman; Slump Boat Sway by A.E. Wilson; Retardo and Gay Play 1 by Lonely Christopher), the Ontological-Hysteric (Sleep Shit by Robert Snyderman), and other venues (I Am Happy and Gay Play 2 by Lonely Christopher). This evening of superstition and intellect marks the first time all three founding members have directed plays for the same event.
More info
here
.